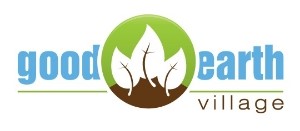 We are excited to announce this year's 2018 Vacation Bible School
program will take place
August 5-10 and will be hosted by Good Earth Village.
The cost will be $30/student and registration is NOW open,
and students going into grades K-6 are invited to participate.
This year's VBS program will run from 9:00am-4:00pm with the option for parents to drop-off students as early as 8:00am. We hope that this makes it more convenient for working families to participate in this exciting opportunity.
You can register online at https://goodearthvillage.squarespace.com/shakopee
and drop your checks off to the church office.
Please make checks out to St. John's Lutheran Church and
include VBS in the memo line.
Space is limited.
If you have any questions, please contact Jerod at
pastorjerod@stjohns-shakopee.com