Youth
Our youth ministry is really a leadership ministry that is about people. You know people! We gather to give you people skills. We gather in order to help you help others. We gather to help you respond to the love of God. We gather to cheer you on. We gather to support you in your ministry, your journey, living that mission trip every day, everywhere and in every relationship.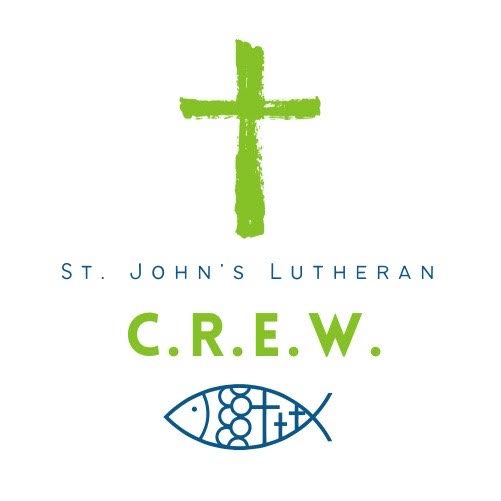 St. John's Lutheran C.R.E.W.
Are you in Grades 9-12?
This is specifically for you! Come to our revamped Youth Group!
First, you will find out what C.R.E.W. stands for!
Second, we will plan on when we will paint The Eagles Nest!
Third, we plan our activities for the year! (Lock-ins, anyone?)
Please join me on Sunday nights from 7pm-9pm and/or Wednesday nights from 6:30pm-8:30pm for bible study, games and fellowship!
Questions? please email me: amanders04@gmail.com
I look forward to getting to know all of you and watch you grow in your faith!
In Him,
Alice Anderson
Lay Leader, High School Youth